TRASH COLLECTION SERVICES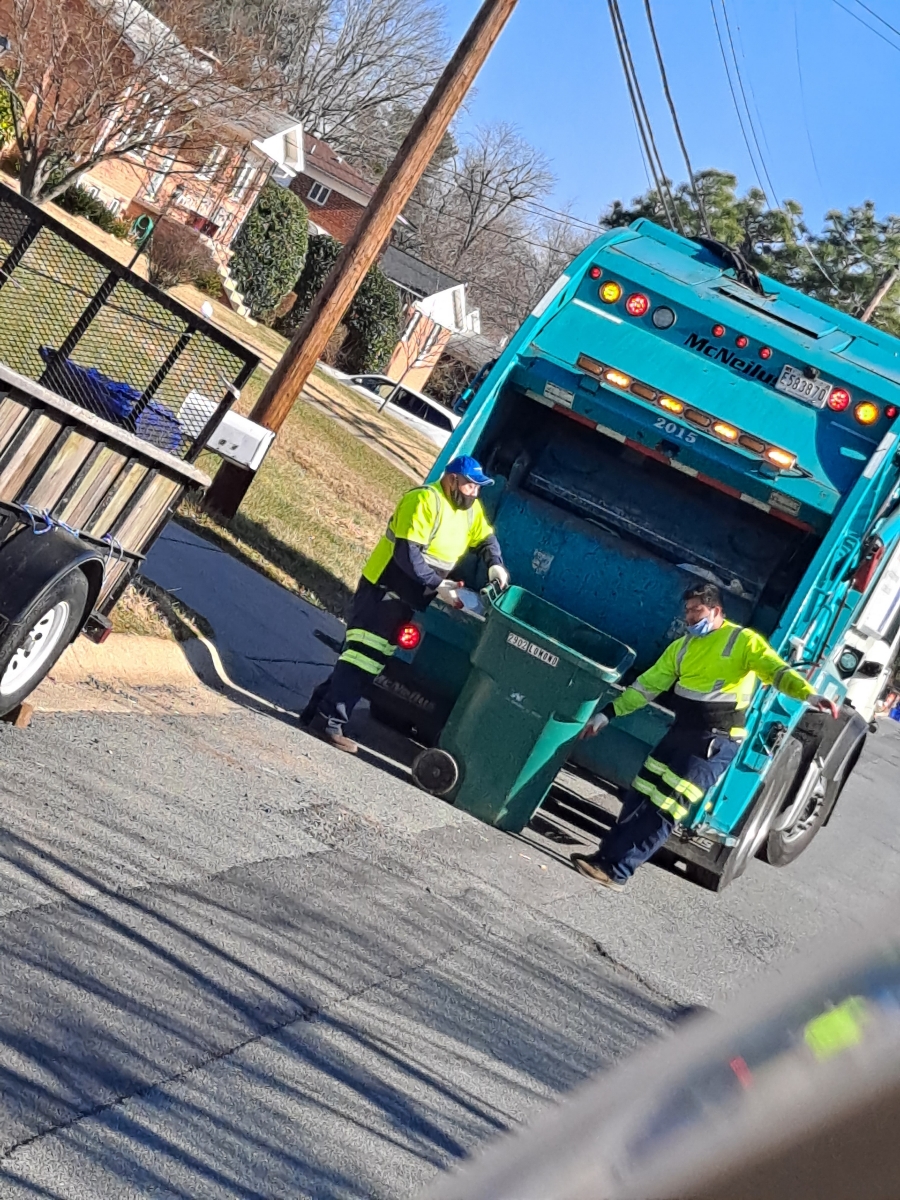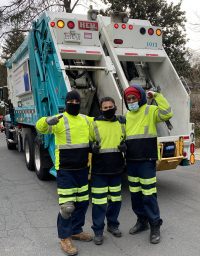 Unity disposal provides residential and commercial trash collection for Montgomery County Government.   Our fleet of service collection vehicles are  well maintained
All collection routes are monitored for staff accuracy and professionalism by trained route supervisors and safety managers. All Unity Disposal drivers possess the appropriate CDL (Certified Drivers License) for the equipment that they operate.  All of our staff receive mandatory ongoing safety training and random drug testing.
Our fleet is well maintained by a full service in-house maintenance team, which allows our fleet to be checked and maintained daily, preventing delays in service due to lengthy mechanical problems.
RECYCLING COLLECTION SERVICES
Unity Disposal provides convenient, dependable recycling collection services for residential & multi-familyin our service area.
Residential
Montgomery County has a dual-stream recycling program. If you receive county-provided recycling collection services, please do not mix paper with commingled materials in the blue bin or place commingled materials with mixed paper in the wheeled cart. If you don't have a wheeled cart, you may recycle mixed paper in a paper bag, in a cardboard box with a lid, or bundle with twine and place next to your blue bin.
Residential curbside recycling collection is provided to all single-family residences and multi-family units (1-4 units) in our service area. We provide dual-stream to support the County's recycling program.
Unity accepts the following recyclable materials from residential and multi-family customers:
mixed waste paper
newspaper
glass bottles and jars
aluminum cans and foil
tin cans
plastic bottles
cardboard
vehicle batteries
scrap metal
used motor oil.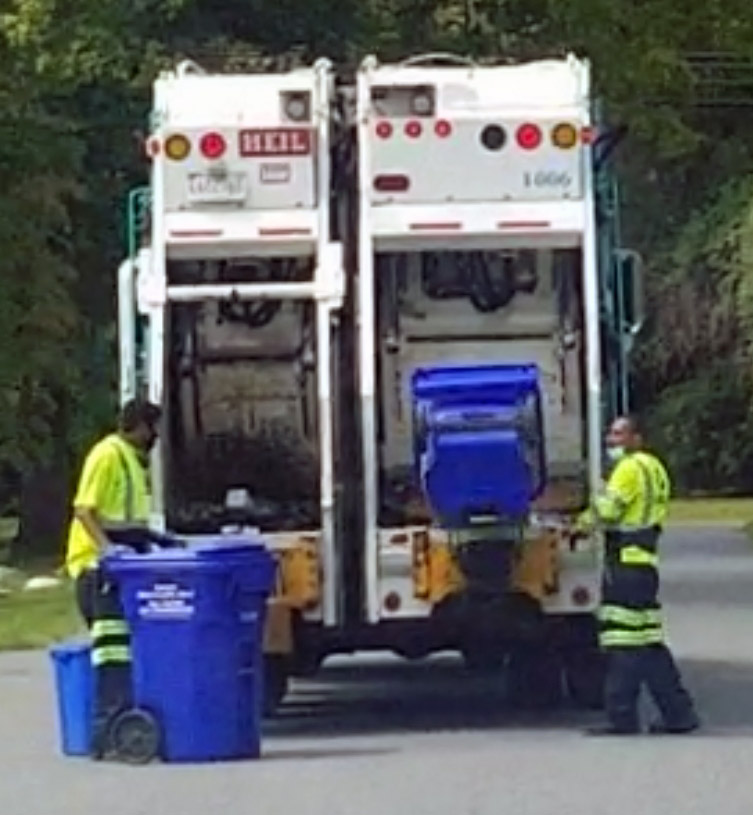 Yard Waste Recycling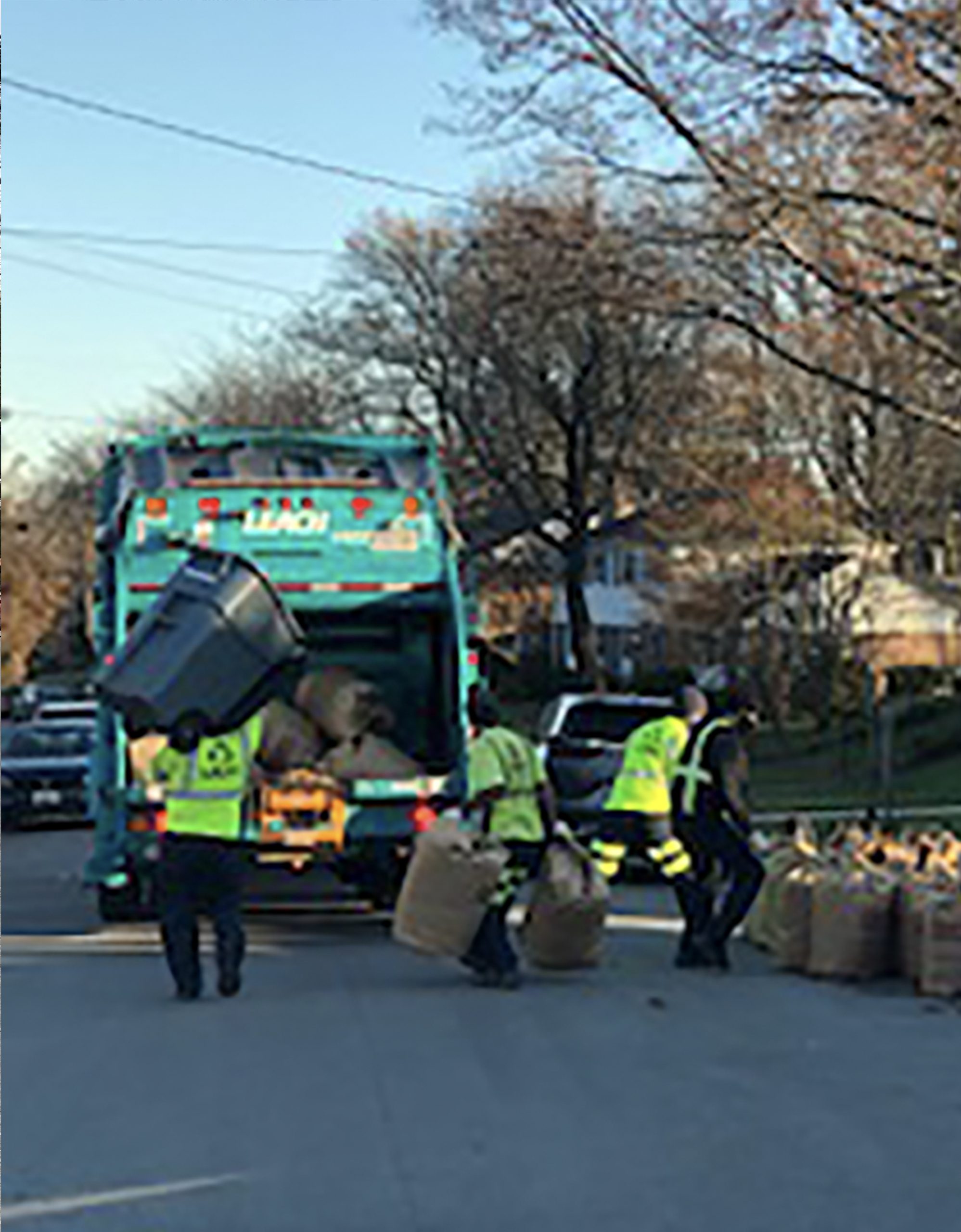 Pick-up is every-other-week on the same day of the week as garbage pick-up.
Acceptable yard waste materials include:
grass clippings
garden trimmings
weeds, branches and leaves
*No food scraps, sod, rocks, bricks, concrete, tires, garden hose, lumber, metal or trash are accepted
Yard waste is collected once weekly.
Yard waste includes grass clippings, leaves and branches.
Yard waste cannot be included with your regular household trash. Yard waste is not allowed in Maryland landfills.
Preparing Yard Waste for Collection
Yard waste should be put out in one of the following ways:
Loose within a container weighing no more than 50 lbs. (Do not use blue recycling carts or bins for yard waste.)
Bagged in PAPER bags (Large yard waste paper bags are available from BJ's, Giant, Home Depot, Lowes, Safeway, Target, Walmart, and other local stores. Plastic bags may not be used for yard waste.)
Branches up to 3 inches in diameter and 4 feet long must be tied in bundles; bundles must weigh no more than 50 lbs each.
Acceptable Items
Grass clippings
Leaves
Small limbs/branches
Christmas trees (January only). Trees must be placed at the curb and be free of decorations and lights.
Prohibited Items
Apples
Bamboo
Dirt
Landscape timbers
Lumber
Mulch
Pumpkins
Rocks
Sod
Logs
Stumps
Prince George's County Yard Waste Drop-off Options
If any resident wishes to deliver yard waste to drop-off locations, the County offers the following options:
Prince George's County Composting Facility
301-627-6388
6550 Maude Savoy Brown Road
Upper Marlboro, MD
Accepts yard waste Monday – Friday 7 a.m. – 3:30 p.m.
$10 minimum (up to 400 lbs.)
Prince George's County Convenience Drop-Off Center
301-952-7625
3501 Brown Station Road
Upper Marlboro, MD
Accepts trash, recycling, and yard waste Monday – Saturday 7 a.m. – 6 p.m.
No charge for cars, vans and SUVs
Accepts:
– Yard waste in brown paper bags
– Small branches and tree limbs, bundled up to 4 ft. in length and 4 inches in diameter
– No stumps or logs, no plastic bags
SERVICE LOCATIONS
UDR currently services the following areas in Montgomery County, MD:
Service Area 1
Bethesda
Cabin John
Chevy Chase
Glen Echo
Potomac
Service Area 2
Garrett Park
Kensington
North Bethesda
Silver Spring
Takoma Park
Service Area 4
Kemp Mill
Silver Spring
Service Area 5
Colesville
Silver Spring
White Oak